Since 1921, Seikoen has been supporting the chrysanthemum industry with its expertise in breeding and development. It is the oldest and the leading chrysanthemum breeding company in Japan.
Inochio Seikoen is part of the Inochio Group. With 4 business units, each specializing in a field of agri-business, the Inochio Group is passionately committed to agriculture and the community.
The mission of the Inochio Group is to feel and observe life, grow it and then connect it to future generations -> Feel, Grow & Connect.
Breeding and development
Most of Seikoen chrysanthemum varieties are developed in house, at the breeding facilities in Hiroshima Japan. More than 10,000 varieties are bred each year. With a team of professionals we carefully select the best ones. The selected varieties are then tested during three to five years, before they finally can be announced to the public via exhibitions.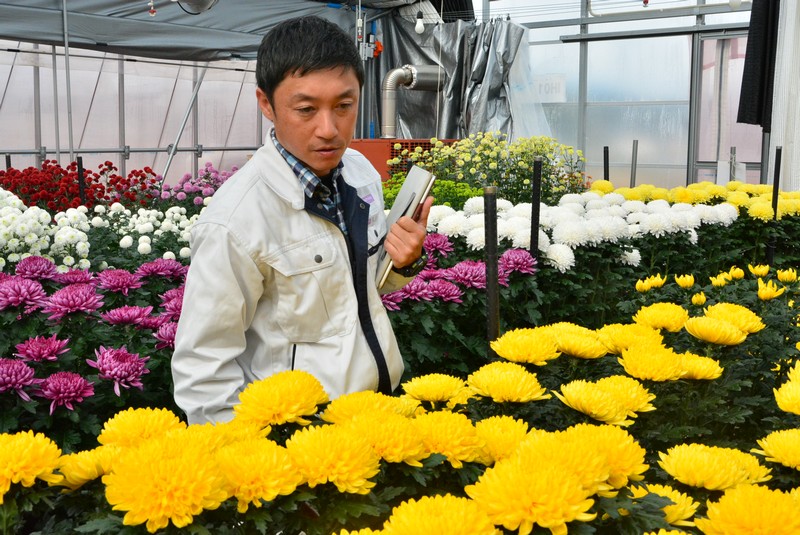 Cutting production and retail
Seikoen's chrysanthemums are sold as cuttings to producers. Most of those are grown overseas, where they are regularly tested for pathogens and defects. Seikoen also provides potted plants, which are sold directly to consumers via florists and garden centers.