Spray mum Aurora in 3D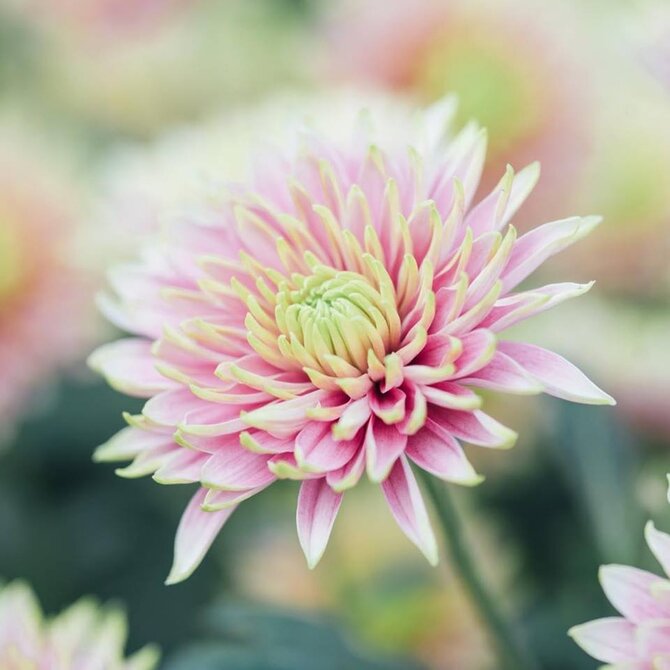 Trochrysanthemum Aurora has a unique color combination that matches great with many bouquets and arrangements. Sparkling fresh green combined with pastel pink. This beauty was named Aurora because it is the Latin name for the northern lights. It is a real eye-catcher in bouquets. In addition, the performance on the vase is very good. A genuine winner!
Master florist Geert Maas praises the diversity of Aurora. Whether it concerns bouquets with shades of red, white or brightly coloured; Aurora combines beautifully. That is why Geert created a mood board with various flower and color combinations.
Experience in 3D how well Aurora matches now. Click on the link below to open the mood board. Then click on one of the bouquets to see the bouquet in 3D.
Interested in Aurora? The variety is available via Zentoo from week 17 to 30. Outside this period Aurora is available on request via verkoop@zentoo.nl.