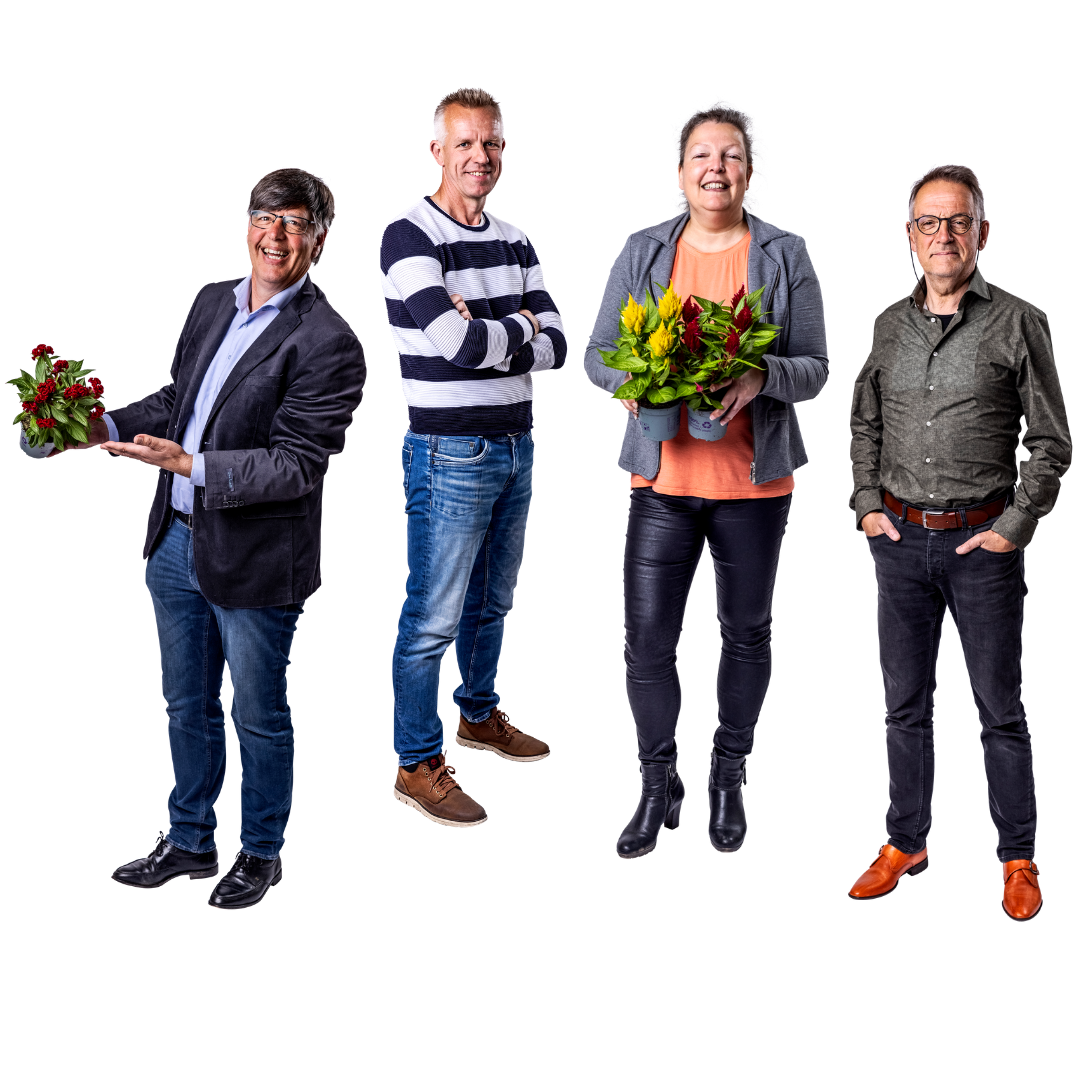 Customized Breeding
Floritec breeds, in close consultation with customers and partners all over the world, superior and distinctive varieties of spray, pot and garden mums, pot celosia and pot aster. Reliable varieties that are relevant to the market and with which you can distinguish yourself. Tolerances to pests and diseases is an important factor in this.
Floritec delivers custom work like no other. Do you also value superior and reliable varieties that have been bred specifically for your growing and climate conditions? Short lines, good service and a professional discussion partner with knowledge of the market? An advisor who works with you to see how you can get the best possible return from your product? Do not hesitate to contact us today.
As a specialist in breeding pot celosias from cuttings, we now have no fewer than 3 extensive series available. All of top quality and with a wide range of colors, shapes and applications.
Product introduction
Meet the Santini series Maverick. Beautiful and super strong Santini's with a fresh green heart. At this moment the series consists of the Santini's "Maverick White" and "Maverick Sunny". Newcomer "Maverick Orange" will be on the market from the end of November.
Santini Maverick White series