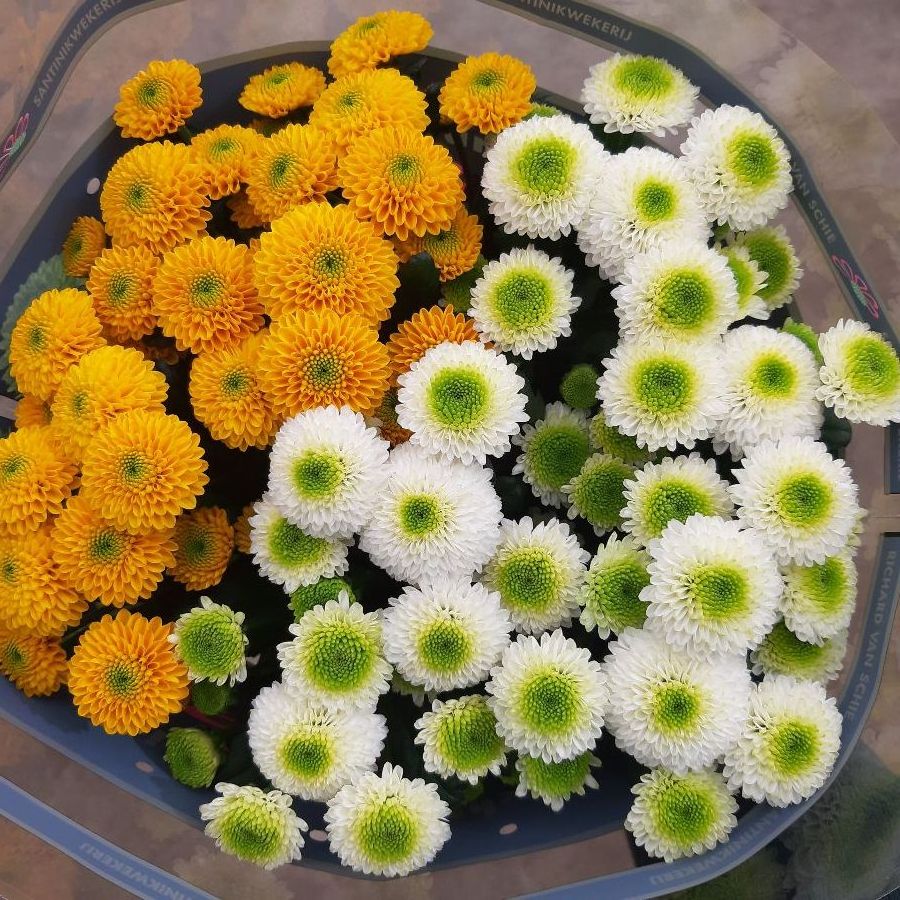 We proudly present Santini's 'Maverick White', 'Maverick Sunny' and 'Maverick Orange'
The Maverick series consist of 3 beautiful pompons with a fresh green center. There are 3 very nice colors: white, sunny yellow and orange. The reactions from the trade are very positive. The vase life is more than excellent. The stems are strong and the center remains fresh green during the entire flowering period. Maverick series has proven itself in terms of shelf life and uniformity.

Availability
Maverick series are available at the auctions in Rijnsburg, Naaldwijk and Aalsmeer.
Grower Richard van Schie about Santini Maverick Sunny
Inspiration