Chrysanthemum week 2022 was very successful!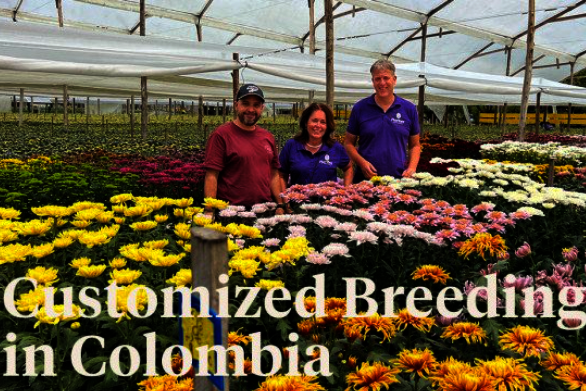 The chrysanthemum trials in week 35 in Colombia were very successful! Over 200 visitors from Colombia, Ecuador, USA and Costa Rica visited the trials. It was the first time that we could show our disbuds. And that attracted a lot of attention!
After the take over of our company by Inochio Seikoen, we got access to the Japanese genetics. Our breeders tested the varieties for 3 years and selected them further for local conditions. This resulted in a beautiful assortment with various shapes and beautiful striking and trendy colors. Especially about this assortment disbuds we received many positive reactions.
We got also many reactions to our assortment of spray chrysanthemums and santini's. There were many novelties from which the visitors could make selections. From our "customized breeding focus" we will further test these novelties in cooperation with our customers for the local growing and climate conditions at the various companies.
See herewith an overview video of our trials