New logo and identity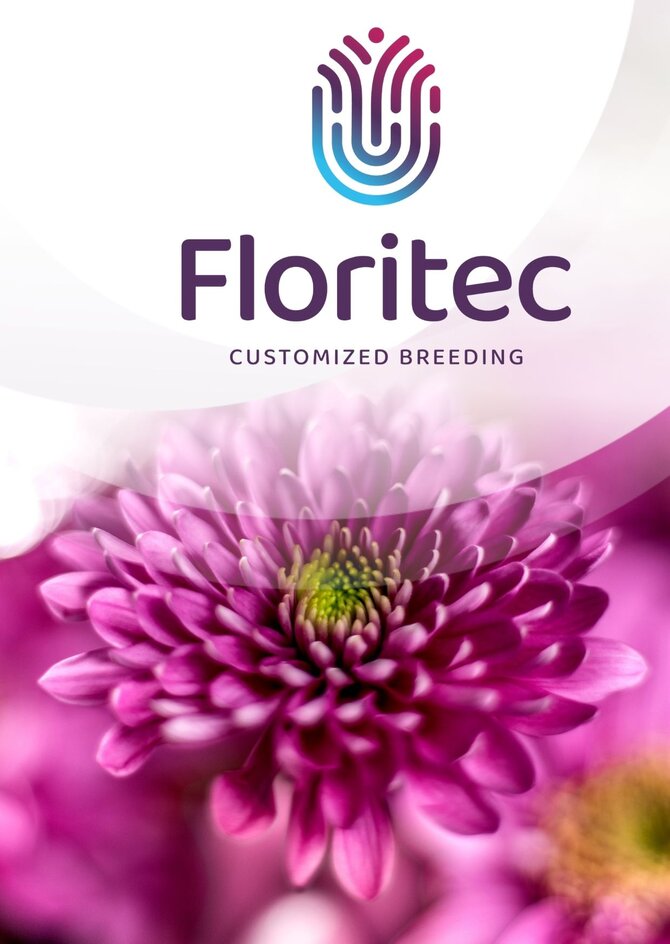 The contemporary logo has been developed based on the new mission, vision and core values. The basis for the new strategy was a customer survey in which the wishes and needs of customers and partners were mapped out. Issues such as identity and image, visibility in the market and partnerships. were reviewed here.
One of the immediately visible changes is that the slogan has been changed from " Breeding by Design " to " Customized Breeding ". Communication specialist Daphne Hoogeveen: " The old slogan turned out to be open to multiple interpretations, both internally and externally. In essence, Floritec provides customization: we breed varieties on location in close consultation with our customers, so that they specifically match the climate and cultivation conditions of the customer concerned. A service that sets us apart and is highly appreciated by customers. The pay-off " Customized Breeding " fits in seamlessly with this.
With the new strategy, the new logo and the slogan, we are taking a beautiful new road to the future!
Explanation new logo