Proflora 2023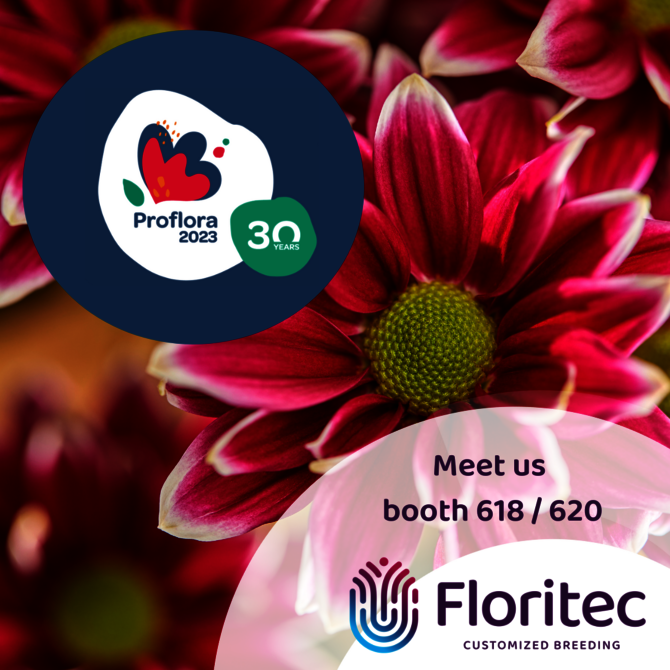 We are delighted to cordially invite you to our booth at Proflora, which takes place in Bogotá, Colombia.
Event details
Dates open for trade attendees:
Wednesday, October 4, 12.00 - 18.30
Thursday, October 5 to Friday, October 6, 10.00 - 18.30
Location: Corferias | Bogotá, Colombia | Booth: 618/620
At our booth, you will have the opportunity to:
• Discover our beautiful selection of Chrysanthemums: We are proud to present a stunning assortment of Chrysanthemums, including Disbuds, Spray Mums and Santini varieties.
• View our tried-and-true Chrysanthemum varieties that have delighted customers around the world.
• Discover exciting new introductions: Be among the first to see our latest and most innovative Chrysanthemum introductions that offer new possibilities for your Chrysanthemum collections.
• Discuss partnership opportunities: Our Floritec team will be available to discuss how our Chrysanthemums can contribute to your business and meet your specific needs.

More information
Interested in more information? Please contact our local representative Juan Carlos Naranjo | naranjo@floritec.eu | +57 315 6293131.
We look forward to seeing you.