Floritec Trials week 24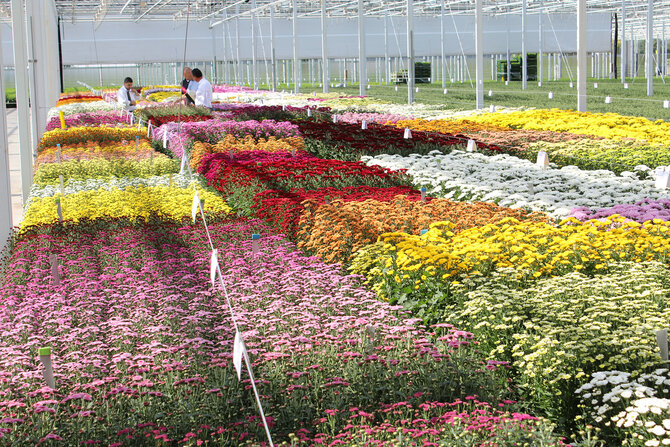 Next week you are welcome to visit our Floritec trials at our trial locations in Monster and Bleiswijk. In Bleiswijk a nice assortment of chrysanthemums is in bloom, including spray chrysanthemum, disbudded chrysanthemum and santini's. And in Monster there is a beautiful selection of pot asters, pot mums and pot celosia's. There are already established varieties to admire but of course also beautiful novelties and experimentals.

Dates and times
Tuesday 15th June - Thursday 17th June from 8:30 a.m. - 5:00 p.m.

Reserve a time slot now
Would you like to come by? You're very welcome! Given the Corona rules, we kindly ask you to reserve a time slot.

This can be done with:
Martijn van Leeuwen: 06 - 15 52 47 21 (potplants)
Harry Boers: 06 - 50 42 27 45 (cutflowers)
Ruud Smit: 06 - 27 31 98 88 (international sales)
If you are not able to travel yet, then we are happy to take you on a digital journey along the varieties. Please contact your account manager to make your wishes known and we will offer you a custom solution.
We hope to see you in week 24!