Week 24 | Opening new breeding location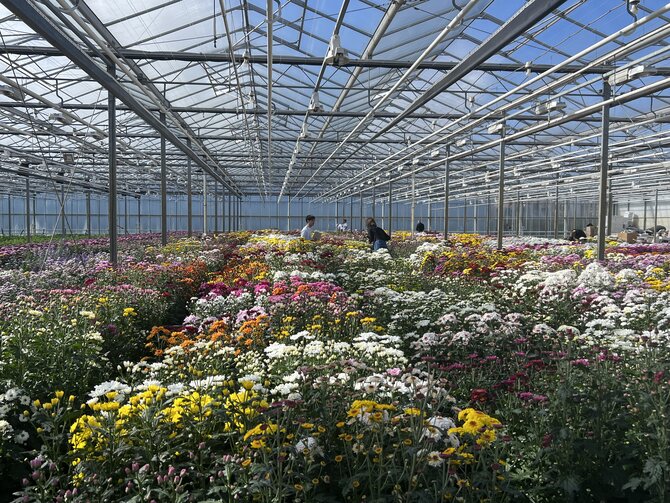 In week 24, Floritec will officially open the doors of its new breeding facility. A historic moment that we are very proud of. After months of preparation, renovation and development, we are ready to show you the trials in the new location. For the first time, our cut chrysanthemums will be shown at the same location as our pot chrysanthemums, pot asters and pot celosia's.

Flower Trials week from 13 to 16 June
We would like to invite you to visit our Flower Trials. And of course we will be happy to show you our new breeding location. Opening hours are as follows:
Tuesday, Wednesday and Thursday 13-15 June - 08:00 - 18:00.
Friday 16 June - 08:00 - 15:00
Many novelties
As to be expected, during our opening week, we have many new and eye-catching varieties in the trials in addition to the existing commercial range.
There is an innovative assortment of disbudded and spray Chrysanthemums and in the santinis there are also many novelties.
The pot chrysanthemum trials include many specialities with striking new types and strong varieties.
Our three pot Celosia families will show renewed, robust varieties in special shapes and colours.
Last but not least, the pot aster families will be presented in both single and double flowered varieties.
How to register
In order to take care of everything, we would like to know if you will be there. Please use this form to register. When you fill in the form, let us know which topic you are interested in. We will arrange an appointment with the right person with you and contact you to schedule a date and time that is convenient for you.